Vermont Badminton Racket & Shuttlecock Sets
Vermont Badminton Racket & Shuttlecock Sets
Vermont Badminton Racket Set – Perfect For Players Of All Ages
Top Quality Rackets
This badminton set features 2x Vermont Tyro Badminton Rackets which are ideal for junior & senior players. Badminton rackets deliver a finely balanced performance.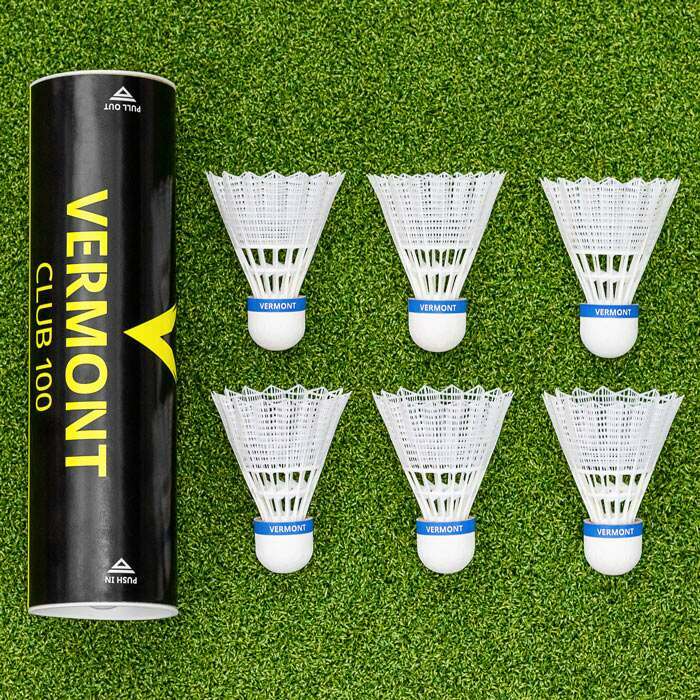 High Performance Shuttles
Featuring a tube of 6x Vermont Club 100 Shuttlecocks, these badminton sets have it all. The high-quality shuttles feature a cork top with a nylon skirt & offer 78 speed.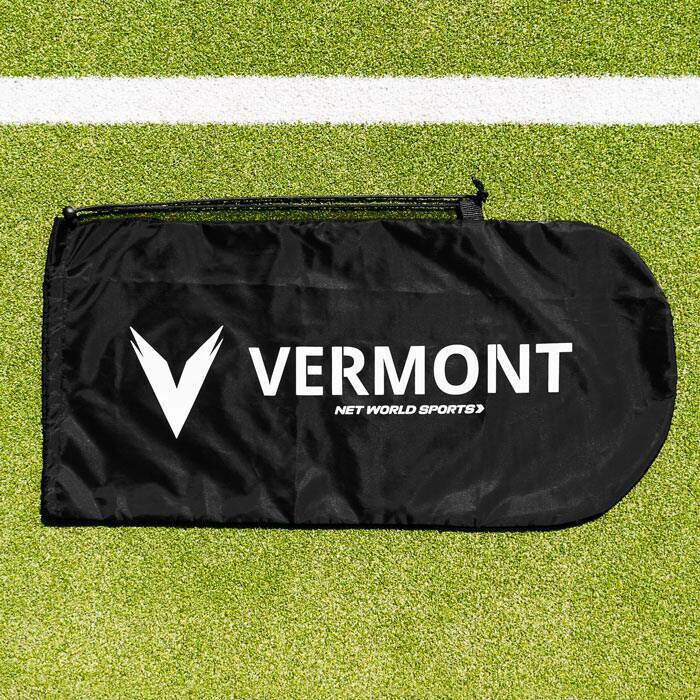 Racket Bag Included
Each badminton set comes with a premium Vermont Racket Bag included. The 4 racket capacity bag features a drawstring design to keep contents secure at all times.
Description
Vermont Badminton Racket Sets – Perfect For Clubs, Schools & Social Play
An excellent choice for clubs, schools & home use, these high-quality Badminton Racket Sets are perfect for junior & senior players. Just as effective in competitive badminton as they are for social play, these badminton sets have everything you need for high-quality singles action. Featuring 2x Vermont Tyro Badminton Rackets, a tube of high-performance badminton shuttlecocks & a premium racket bag, these badminton racket sets are a must-have for all badminton players. The badminton rackets are manufactured using a steel shaft with an aluminium head, guaranteeing players a supreme balance of power & control. The shuttlecocks offer a 78 speed & are suitable for all conditions.
Vermont Badminton Racket Sets – Badminton Rackets, Shuttlecocks & Racket Bag
Sets include 2x Vermont Tyro Badminton Rackets & 1x Tube of Club 100 Shuttlecocks
Rackets feature a steel shaft with aluminium head for a well-balanced performance
Shuttlecocks feature a cork tip & synthetic nylon skirt for excellent flight & speed
High-quality Vermont Racket Bag comes features drawstring to keep contents secure
Net World Sports stock a high-quality range of badminton equipment designed for all ages & abilities. For badminton nets, training equipment & more, please see the essentials above.
Specifications
Vermont Badminton Racket Set Specifications
Mini Set
2x 21in Vermont Tyro Badminton Rackets
1x Tube of Vermont Club 100 Badminton Shuttlecocks (6 shuttles)
1x Vermont Racket Bag
Junior Set:
2x 23in Vermont Tyro Badminton Rackets
1x Tube of Vermont Club 100 Badminton Shuttlecocks (6 shuttles)
1x Vermont Racket Bag
Senior Set:
2x 27in Vermont Tyro Badminton Rackets
1x Tube of Vermont Club 100 Badminton Shuttlecocks (6 shuttles)
1x Vermont Racket Bag
Materials:
Badminton Rackets: steel shaft with a premium aluminium racket head
Rackets feature a moisture-absorbent grip
Shuttlecocks: Cork tip with a nylon skirt
Racket Bag: Increased strength 210D Oxford Fabric with drawstring design
Miscellaneous:
Badminton Racket Set is an excellent choice for clubs, schools & home use