FORZA Single Line GK Ball Deflector
FORZA Single Line GK Ball Deflector

GOALKEEPER DEFLECTION EQUIPMENT - REFLEX & REACTION TIME TRAINING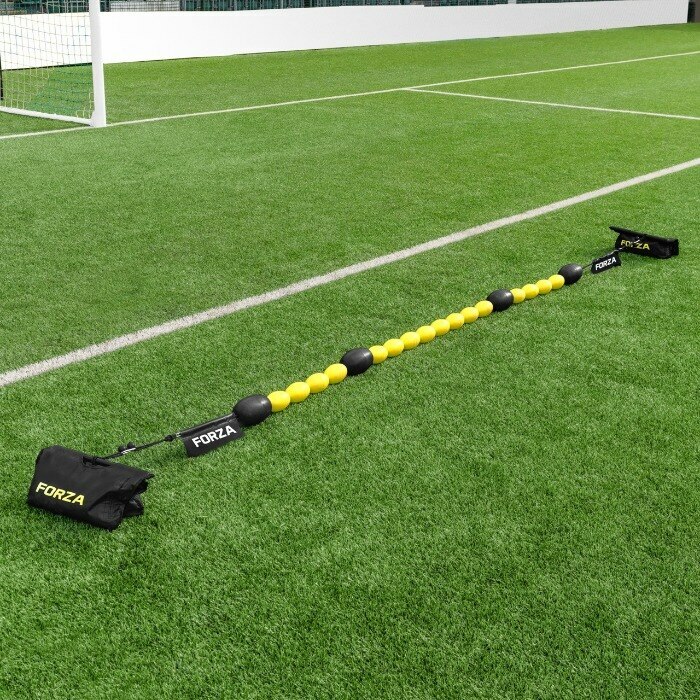 IMPROVE REACTION SKILLS
Measuring 3.6m (12ft) long, the single rope football deflector will test the reflexes and reaction time of even the best goalkeepers thanks to the 20x floats.
PLAY INSTANTLY
The goalkeeper deflection training equipment can be set up and used almost straight away, so you can get the most out of your training sessions.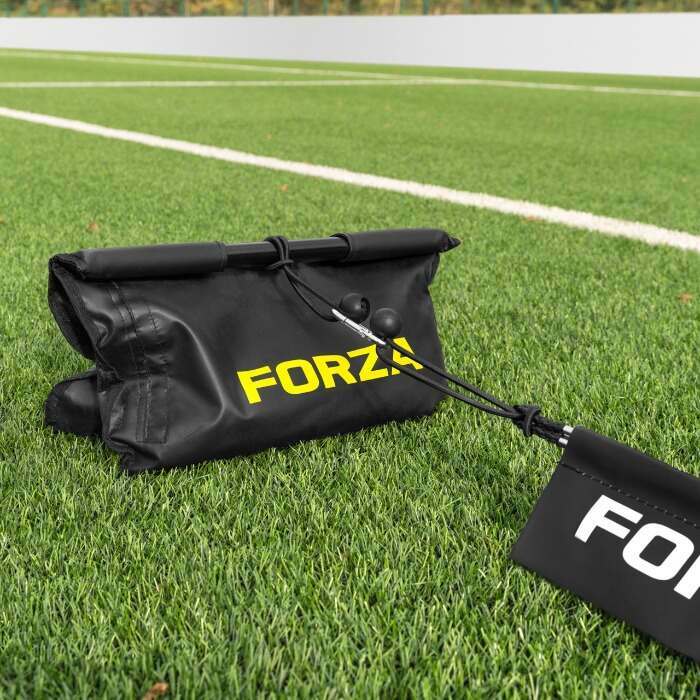 SANDBAG WEIGHT UPGRADE
The goalkeeper deflection rope comes with 3x U-Pegs as standard, with the option to include sandbag weights as an upgrade to further support the rope.
Description
GOALKEEPING TRAINING EQUIPMENT – PERFECT FOR REFLEX AND REACTION TIME TRAINING
Perfect to use as part of club training or at home, this single line ball deflector is ideal for goalkeepers playing at any level. The floats will deflect all low shots at an unlimited number of angles and speeds. Optional weights are available as an upgrade to further support the U-pegs in keeping the rope in place.
FORZA Single Line GK Ball Deflector – Measuring 3.6m (12ft) long, the deflector tests reflexes & reactions
Football deflector boasts 20x (4x big and 16x small) floats for unlimited deflection angles
Perfect training gear for goalkeepers facing low, powerful shots
Optional weights available as an upgrade to further support keeping the rope in place
Specifications
FORZA Single Line GK Ball Deflector Specifications
DIMENSIONS:
MATERIALS:
Rope, bungee cords and carabiners included
MISCELLANEOUS:
Deflector features 4x big floats and 16x small floats
U-pegs included as standard
Optional weights available as an upgrade