FORZA Flat Disc Markers [All Colours]
FORZA Flat Disc Markers [All Colours]
Eliminate Interruptions & Transform Training with Forza Flat Disc Markers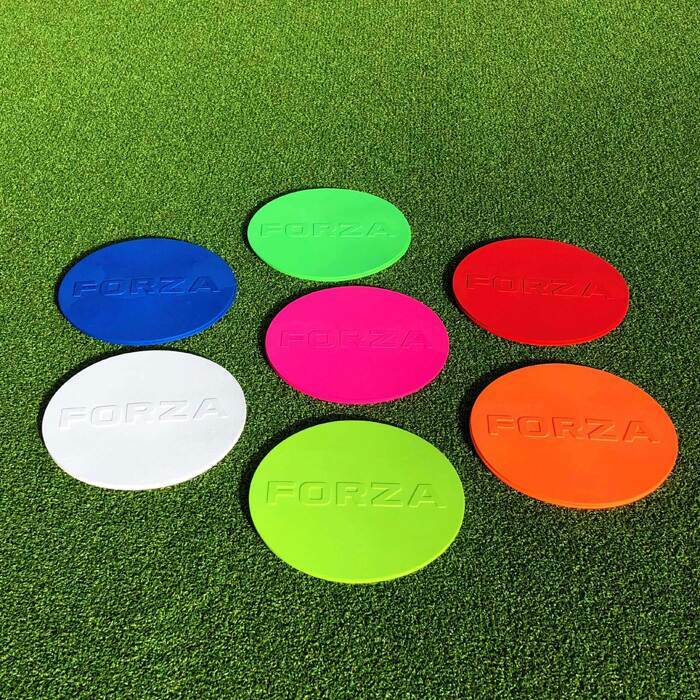 Ultimate Grip on All Surfaces
Super soft PVC composition offers uber-strong grip on slippery surfaces. Flat disc markers are perfect for training on indoor, astroturf or water-based pitches.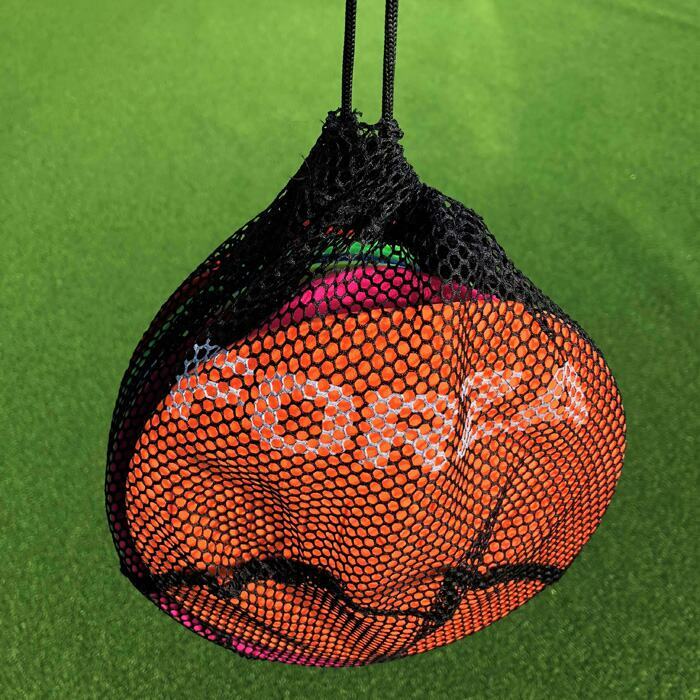 Revolutionise Training
Designed to allow uninterrupted play, these flat disc markers are perfect to show starting positions when coaching players on team shape and formations.
High Visibility Training Markers
With 7 bright colours to choose from, you can ensure that your players know exactly where they should be no matter how bad conditions are.
Description
Energise The Training Pitch with Vibrant, Non-Slip Flat Disc Markers
FORZA Flat Disc Markers are the ultimate solution to the problems that sports coaches face when marking out areas for training drills and warm ups. Available in a range of ultra-visible fluorescent colours, these flat pitch markers will allow you focus on the important stuff.
On artificial and indoor pitches plastic cones can often slide out of place across a slippery surface. A single knock by a stray pass, or a sudden gust of wind, and the focus of your team is switched from finding space or picking a pass to chasing cones across the field. These high quality flat disc markers are made from a soft and grippy PVC giving them a rubber-like feel, preventing them from moving when knocked or stepped on. This makes them perfect football training flat discs, as balls roll over them without changing the shape of the area you've marked out.
These flat disc markers are high-spec, thick and heavy duty, meaning they can be used outdoors and won't blow away in the wind. The supple composition of the flat pitch markers means that they won't misshape or break when stood on, so you won't need to keep replacing them.
At Net World Sports we know that the safety of your players is paramount. These firm gripping, non-slip disc markers will only enhance the protection of your players on the training field and matchday, with reduced risk of slipping or tripping.
Marked with FORZA branding, you know that these football training flat discs are the real deal and will be used time and time again. With a handy 20-capacity carry bag, the FORZA Flat Disc Markers will become a vital part of your rugby, hockey, basketball or football training equipment.
PLEASE NOTE - The pack of 10 multi-coloured variation comprises of 2 red, orange, yellow, green and blue markers.
Specifications
Size
Diameter: 7" (17.5cm)
10 Flat Disc Markers per pack
Features
20-capacity carry bag included
Soft PVC offers super grip on all surfaces
Heavy and thick to ensure they won't blow away
FORZA branding for added weight and quality assurance
Miscellaneous
Colours: Red, Blue, White, Pink, Fluro Orange, Fluro Yellow, Fluro Green
Multi-coloured variation comprises of 2 red, orange, yellow, green and blue markers.
100% weatherproof, use in all conditions
Recently Viewed
AquaTec Speed & Adventure Paddle Board
HK$2,699.00
AquaTec Inflatable Paddle Board
HK$2,024.00
AQUATEC Changing Robes [Adults/Kids]
HK$619.00
FORTRESS Baffle Net
HK$289.00
Garden Ball Stop Net
HK$1,349.00