FORZA Club Footballs [FIFA Basic]
FORZA Club Footballs [FIFA Basic]
OFFICIAL MATCH & TRAINING BALL FOR ALL AGES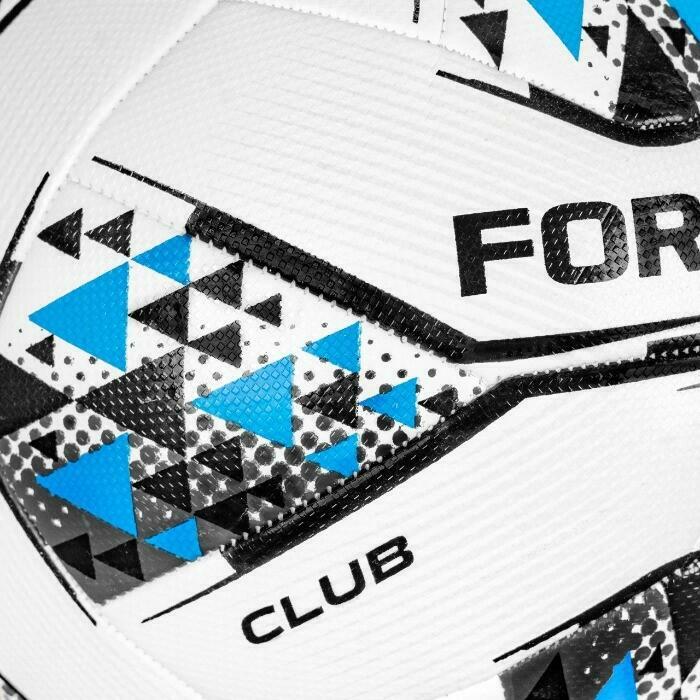 PRO CLUB MATCH & TRAINING
The FORZA Club Footballs are perfect for elite-level matches & training for professionals, whilst being ideal for all ages across many levels thanks to ball sizes 3, 4 & 5 available.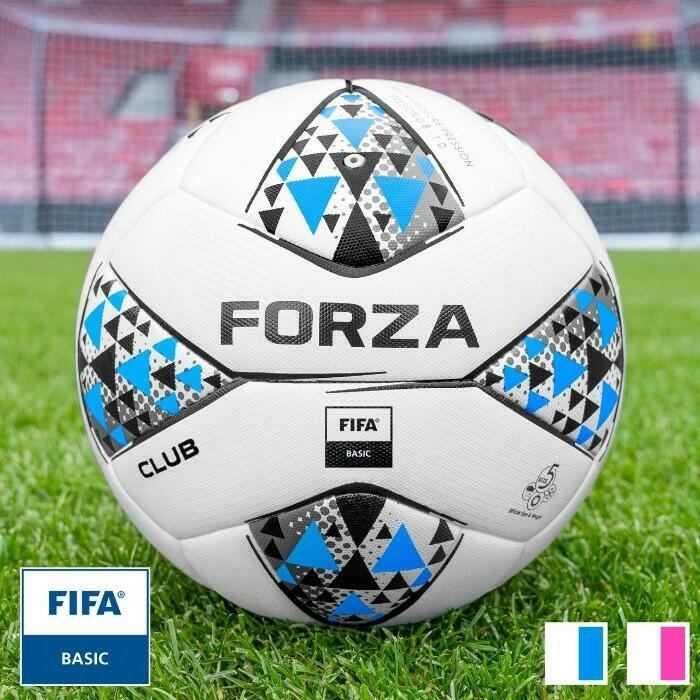 EXCELLENT FEEL & PERFORMANCE
Featuring a butyl bladder for increased air retention & overall ball performance, whilst the hybrid ball construction ensures longevity for consistent season use.
DURABLE MULTI-SURFACE BALL
The official match ball is encased with a 1.2mm (0.05in) thick surface layer surrounding each panel & Hi-abrasion PU casing for complete control across multiple surfaces.
Description
FORZA CLUB FOOTBALL – CONSISTENT BALL FEEL FOR MULTIPLE SURFACES
Ideal for both matches & high-performance training, the FORZA Club Ball provides a smooth consistent performance for all-player ages and abilities. Boasting a 2200y butyl bladder that is encased & lined together by 6 heat pressed panels, these footballs provide excellent roundness and reduces resistance when in the air or rolling, meaning a faster ball movement when shooting. Ensuring a premium feel & touch, the football ball boasts a PU material that is wear & tear resistant which is essential for all-weather conditions. Consisting of a polyurethane based material on microfibre backing, the elite-level match footballs allows a high level of performance due to the elasticity for the ball to retain original shape after consistent use.
Designed with a butyl bladder for increased shape & air retention throughout the season
Covered with weatherproof PU material for wear & tear resistance & a premium feel
6 panel 3D ball structure allows for improved ball flight & accuracy across multiple surfaces
Hybrid construction engineered throughout for ideal ball roundness & faster movement
Available in ball sizes 3, 4 & 5 available for pros, beginners and all age groups
Net World Sports offers a wide range of football equipment. For more please browse the football category above.
Specifications
FORZA CLUB FOOTBALLS SPECIFICATIONS
SIZES:
Size 3 - Kids
Size 4 - Juniors
Size 5 – Seniors
BALL CONSTRUCTION:
Hybrid Construction
Material Composition: Polyurethane based material on microfibre backing
Lining: 1 x PV & 2 x layers of EVA foam
Bladder: 2200y Butyl
Surface: 3D Structure
Surface Layer Thickness: 1.2mm | 0.05in
Panels: 6
Casing Material: High Abrasion PU
MISCELLANEOUS:
Colours: White/Blue or White/Pink
Can be used across AstroTurf, grass or indoor surfaces
Requires inflation before use