FORTRESS Pro Baseball Sock Net Screen [Nimitz Edition]
FORTRESS Pro Baseball Sock Net Screen [Nimitz Edition]

DEVELOP YOUR HITTING & PITCHING SKILLS – PRO BASEBALL SOCK NET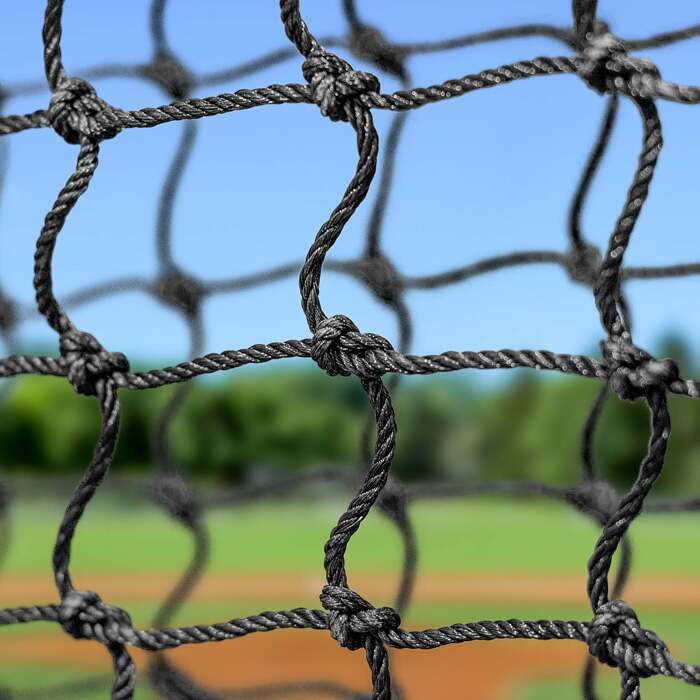 DOUBLED-UP DURABILITY
Ultra-strong #62 weight netting is doubled-up to provide the most robust baseball sock net on the market. UV stabilised and 100% rot proof, so you can use this year after year.
FORMIDABLE STRENGTH & SAFETY
The robust 2in galvanised steel frame is covered by 1in foam padding to ensure the Nimitz Baseball Sock net provides optimum strength and safety for coaches and players.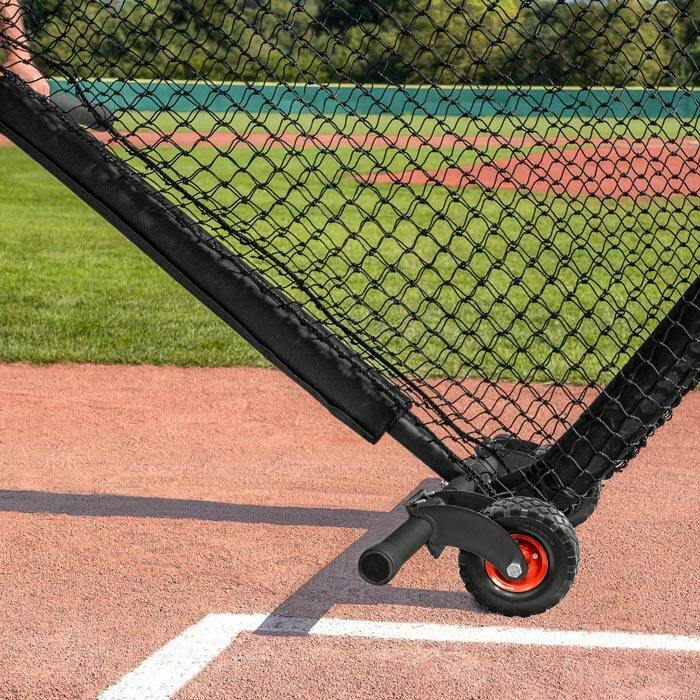 WEATHERPROOF WHEELS
You can manoeuvre your Nimitz baseball screen in all weather conditions, thanks to the sleek powder coated exterior of the wheels, making them 100% weatherproof.
Description
PRO STANDARD BASEBALL SOCK NET FOR PITCHING AND BATTING
Whether you want to work with your pitchers, hitters, or both at the same time, this pitching practice net is an essential piece of baseball training equipment. The sock net is manufactured with double-up #62 grade netting, making this baseball sock net the highest spec on the market. The doubled-up pillowcase design makes for easy assembly and once put together, a robust pitching target net. As baseball pitching nets and softball pitching nets go, this is of the highest quality and with a rugged 2in steel frame in place, covered by 1in foam padding, the whole team is protected from ricochets and injuries. 100% rot proof, you can carry on using this pitching net for years to come. All edges of the baseball sock net feature overlocked edges reinforced with 0.25in rope for ultimate durability. This truly gives your players the best possible chance to enhance their baseball skills.
Highest-spec baseball net - #62 grade and 100% rot proof
Powder coated 2in steel frame has 1in foam padding to protect against ricochets
Doubled-up pillowcase design makes for easy assembly and a robust baseball sock net
Large steel feet provide firm stability to ensure maximum safety during training
All edges of our baseball nets are overlocked for ultimate durability
PLEASE NOTE: This product is available with wheels.
Specifications
FORTRESS Pro Baseball Sock Net Screen [Nimitz Edition] Specifications
DIMENSIONS:
Height: 7ft (2.13m)
Width: 7ft (2.13m)
MATERIALS:
Net: UV stabilised #62 grade, 100% rot proof poly twine
Frame: Powder coated 2in (50mm) steel tubing
Foam covers: 1in thick foam protects from ricochets
MISCELLANEOUS:
Double bolts on all corners for super-strong joints
Pillowcase design for quick and easy assembly
Catching sock in the middle collects baseballs
Large steel feet for firm stability
Available with wheels
Recently Viewed
FORTRESS Club Spec Cricket Matting [Tufted Artificial Carpet]
HK$539.00
Hockey Goal Nets
HK$619.00
FORZA Flash Pop-Up Football Goal (Pair)
HK$289.00
METIS Power Weight Bags [5-30kg]
HK$399.00