FORZA Flexible Training Cones [6 QTY]
FORZA Flexible Training Cones [6 QTY]
FORZA Flexible Training Cones - Perfect For All Sports
Flexible Design
Each of the durable sports cones is made using flexible thermoplastic rubber to ensure they retain their shape without compromising quality.
Pack of 6
These premium training cones are available in a pack of 6 in an assortment of colours which are highly visible on all indoor & outdoor training pitches.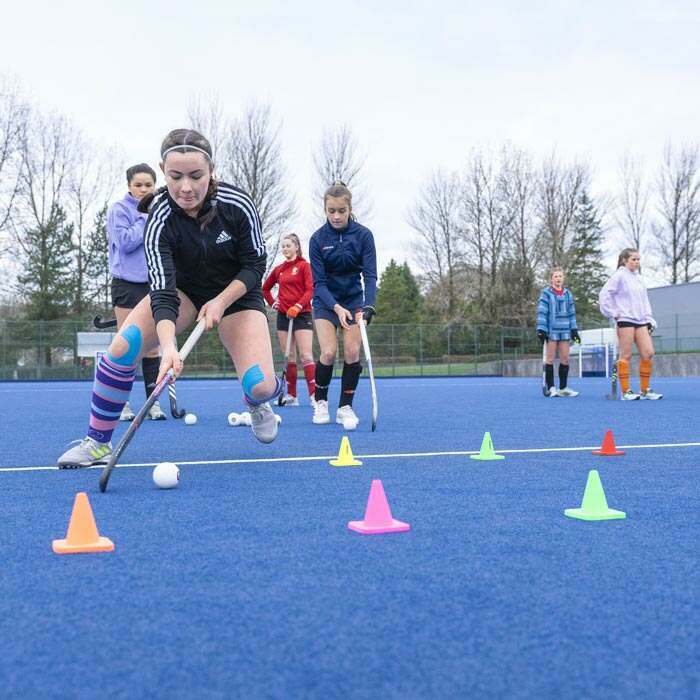 Sports Equipment
An excellent option for all sports including football & hockey, these mini cones can easily be transported & stacked on top of each other for simple storage.
Description
Ultra-Durable Rubber Agility Training Cones
Effectively mark out all drills and games with these premium-quality sports cones. Manufactured from hard-wearing thermoplastic rubber (TPR), these mini cones are designed to last. These marker cones deliver exceptional performance outdoors in any weather conditions year after year. Measuring 10cm (4in) high, this set of cones are perfect for any cone drill in any sport. The agility cones are available as a pack of 6 and are available in an assortment of different colours.
Manufactured from high-strength and flexible thermoplastic rubber
Rubber cones measure 10cm (4in) high and are suitable for use in any sport
Exceptional performance both indoors and outdoors
Available in an assortment of different colours
Available as a pack of 6
Crafted from hard-wearing and colourful thermoplastic rubber, these field markers are highly visible and durable no matter the venue. The thermoplastic rubber ensures that these cones for sport can retain shape during impact without a compromise in quality. With a height of 10cm (4in), these sports marker cones are capable of clearly marking out side-lines and drills in training sessions in any sport.
These training cones are light in design and can be easily transported and stored. These cones feature a special stackable design that ensures compact storage. These sports training cones are available as a pack of 6 and are available in an assortment of different highly visible colours.
Specifications
Dimensions
Materials
Ultra-durable and flexible thermoplastic rubber
Rubber available in an assortment of different colours
Miscellaneous
Suitable for use in any sport training session
Exceptional performance both indoors and outdoors
Thermoplastic is flexible and capable of retaining shape
Available as a pack of 6
Available in an assortment of colours
You may also like
FORZA 1.8m Spring Loaded Slalom Training Poles [34mm]
HK$539.00
FORZA SuperCone Hurdles [10 QTY]
HK$674.00
FORZA Adjustable Training Hurdles [1.2m/1.5m]
HK$739.00
METIS Reflex Reaction Ball [2 Sizes]
HK$99.00