Repair / Fixing Twine (2mm/4mm Rolls)
Repair / Fixing Twine (2mm/4mm Rolls)
Repair All Types Of Sports Nets To Keep On Playing!
High Quality Fixing Rope
Available in different sizes: 2mm is perfect as a repair solution whilst 4mm can be used for lacing & hanging, as well as repairing more heavy duty nets.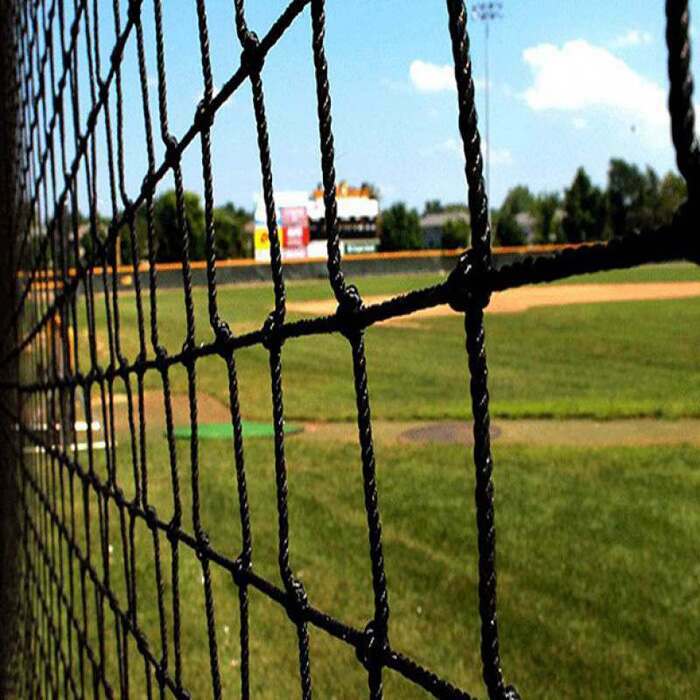 Multiple Sport Netting Cord
Whatever outdoor sports nets you need to repair, these rolls of twine are ideal. From golf nets and batting cages to football goals and ball stop nets.
Value For Money Repairing Twine
Each roll provides you with plenty of twine to repair those nets & at such a fantastic price these rolls are an essential for any sports club.
Description
Rolls of Twine for Hanging and Repairing Nets
Perfect for a number of uses, these rolls of twine are a perfect solution for those looking to repair holes in existing netting, and also for hanging netting.
2mm and 4mm thicknesses are available, with a roll length of 330m (1082ft) & 100m (328ft) respectively.
We recommend that the 2mm thick cord is used ideally as a repair solution, whereas the 4mm thick rope can be used for lacing or hanging nets, as well as repairing more 'heavy duty' netting.
Net World Sports provides a complete range of net products in a range of thicknesses and sizes.
Specifications
Twine Thickness Recommendations
2mm Twisted Twine is ideal for repairing standard nets and hanging lighter nets
4mm Braided Twine is ideal for repairing thicker nets and hanging heavier nets
Size
500g rolls of twine
2mm thickness measures 330m (1082 feet) roll length
4mm thickness measures 100m (328 feet) roll length
Colour
Recently Viewed
Coloured Golf Flags [Pack of 4]
HK$159.00
FIH FORZA Championship Hockey Goal
HK$24,149.00
Replacement Nets for FORZA Match Goals
HK$239.00
FORZA Football Training Marker Cones
HK$179.00
Golf Putting Green Matting – 2m Wide
HK$809.00